An attractive place, built as a traditional village. Mixing the different architectures of the island, a legacy of the many people who, like Ulysses, were bewitched by this piece of Mediterranean land. A real meeting place for the islanders and visitors.
The complex is integrated into a reconstituted Djerbian village: streets and alleys, porches and archways, covered passages, small shaded places and coffee terraces. These fantastic places will make you remember the typical urbanity of Djerba. Through the years, the inhabitants have welcomed the newcomers. Without any particular style, but rather a mix between all the architectural styles of the country, the village is thought like a meeting place, around a central place surrounded by coffee shops, restaurants and shops. Life is articulated around the magnificent Lalla Hadria Museum, the circuit based on the discovery of the Djerbian patrimony: Djerba Heritage and, really incredible on this island, the biggest crocodile farm in the Mediterranean basin.
All this, in the middle of local and desert vegetation.
Discover the village Djerba Explore
Videos on crocodiles
The park from the air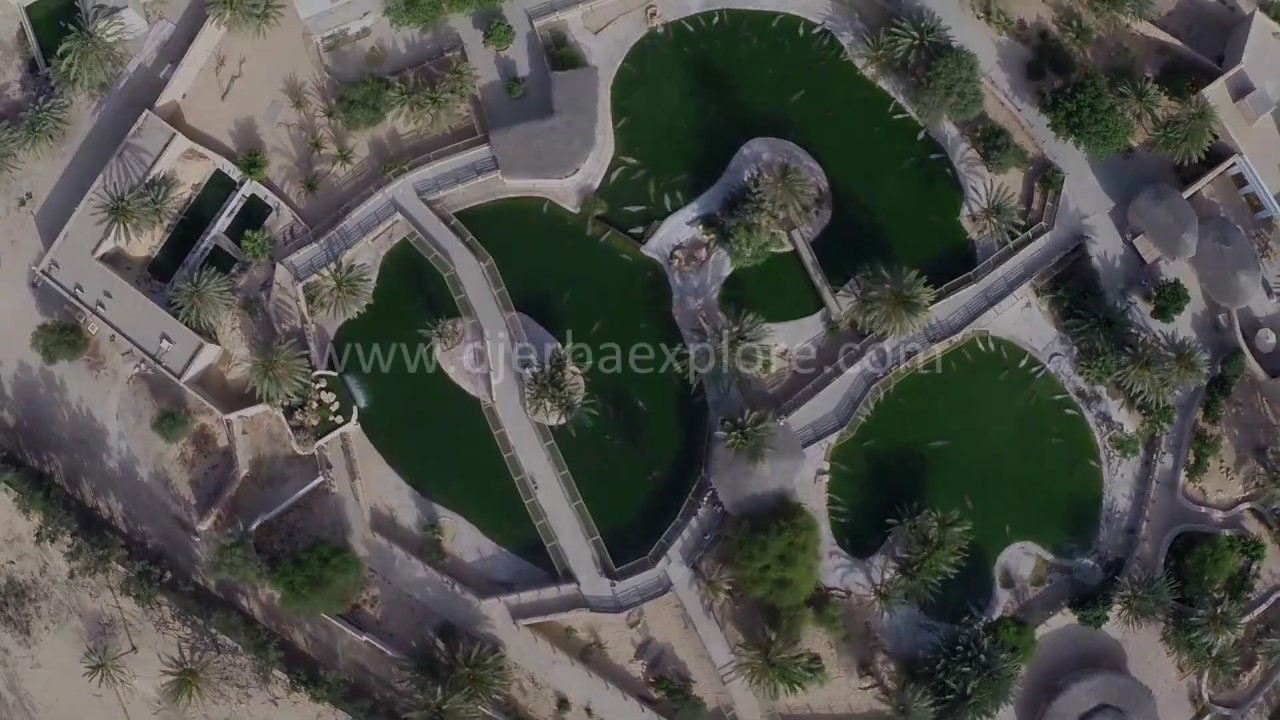 Divers touristes test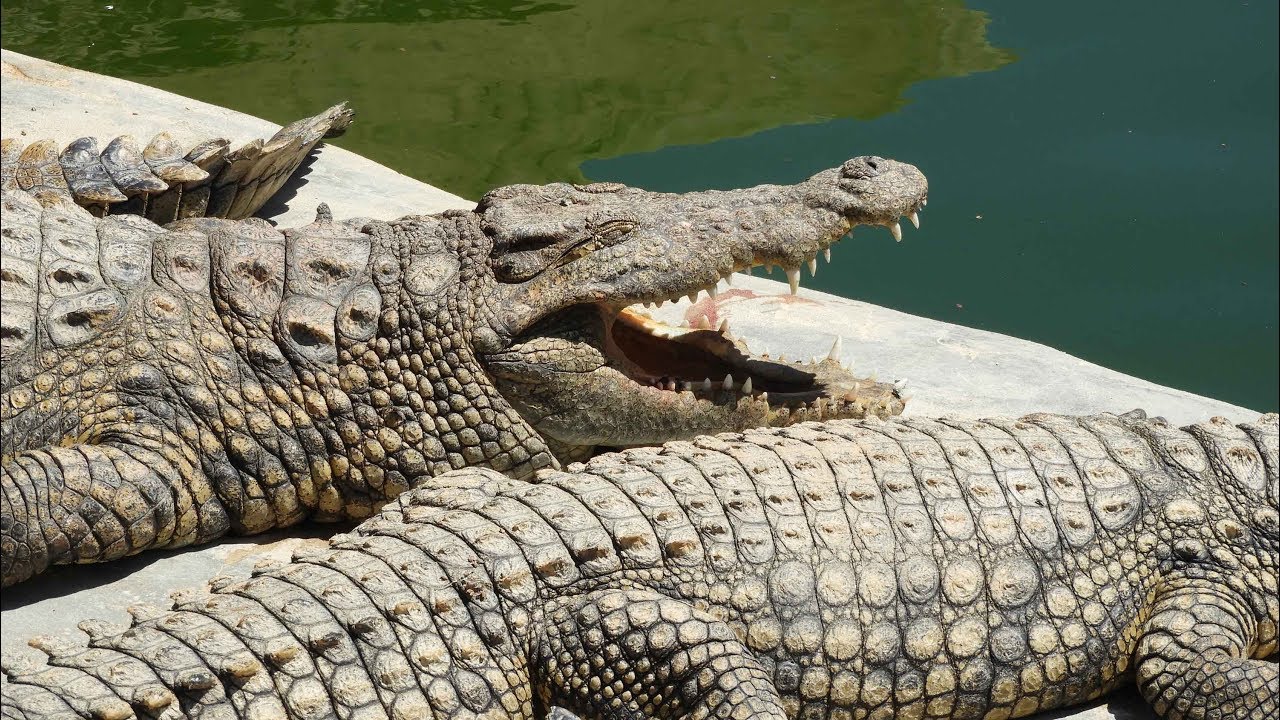 Test touristes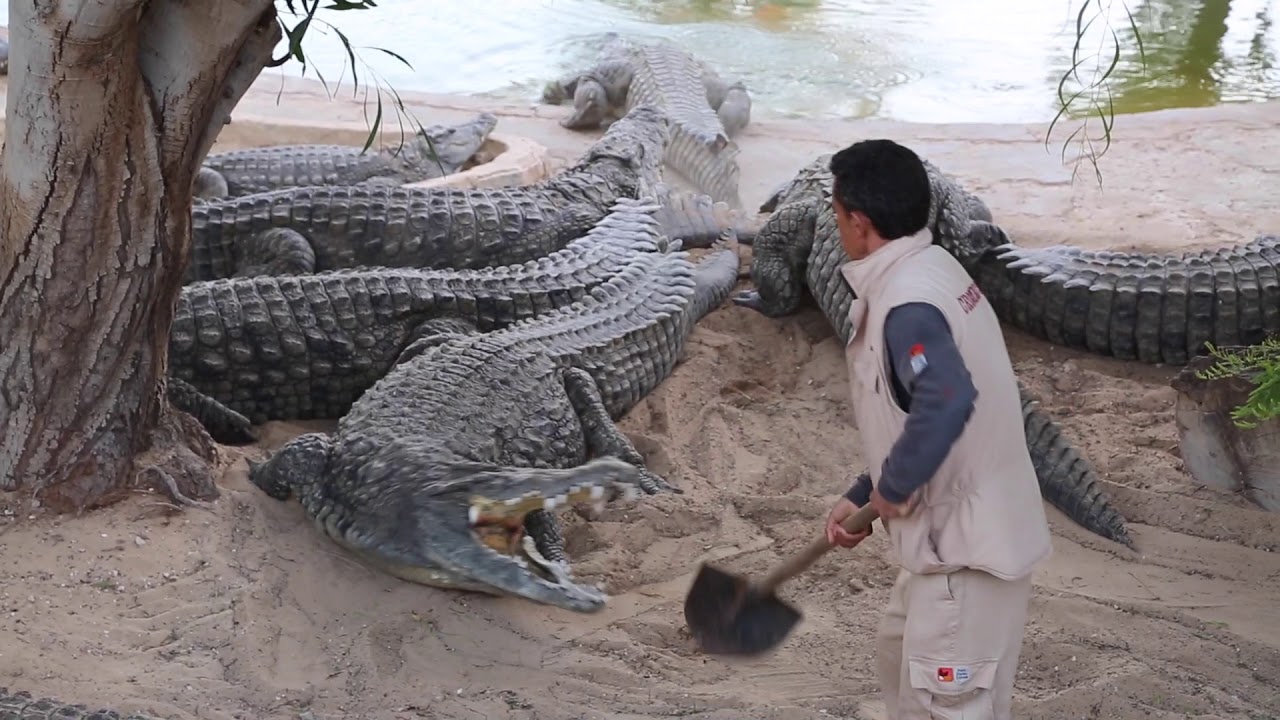 Alain F.
Tripadvisor February 2020
"Excellent park with a huge number of crocodiles. Over 650 crocodiles spread out over a large outdoor park. Never seen so many. The age of the crocodiles is 23 years but a few are 6 years old. The entrance fee is 7 dinars (2.30 €) to see only the crocodile park. A 20 DT ticket allows you to see the surrounding museum. I strongly recommend".
TitinePanda
Tripadvisor April 2019
"So cool. Very nice space for this crocodile park. Animations with a qualified person on the subject. Lots of great photos to take. I highly recommend it. See also the nursery. Also snakes. Very well maintained park."
Chafik M.
Tripadvisor August 2018
"Excellent destination for all the family, park containing more than 400 crocodiles and other reptiles, you have to go in the afternoon to attend the crocodiles meal at 5pm, magical moment, at the end you can take a picture with a young crocodile" Wendy B.
Tripadvisor May 2018
"Great!!! It was great. We loved it with our 6 year old son. The prices are very affordable: 20dinnars/adults, 12dinnards/children. They feed the crocodiles at 4pm every day, there are more than 200 crocodiles, it's really impressive! After feeding them, they offer you to take pictures with the baby crocs. There's even food and a really cheap souvenir shop."